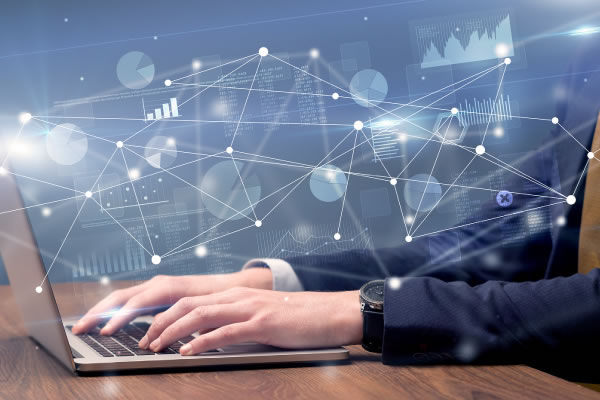 ICA(Intelligent Contents Analysis)
Unified data management by adding meaning to data as a tag allows information visualization based on multiple viewpoints such as customer, product and so on.
Data silos – information can be integrated in phases by creating relationships between data sets through Graph view.
Data should be unified and actionable, not stuck in silos. By adding meaning to data as a tag allows you to actionable 360 degree view for topline growth through marketing/product strategy/CRM planning and so on. Draw insights from unprecedented world of new business opportunity.
Features
Features
Adding meaning to data as a tag

Natural Language Processing/Tagging technology allow text format data to have meaning for itself.

Create relationships between data sets

Semantics search enables you to search exhaustively with single search word because our solution recognizes orthographic variants, extracts related words and search with these related words.

Unified data management

Utilize text information such as client communication, and absorb the differences of data format allows to integrate data.
Cases
Cases
Manufacturing company

Search information across multiple systems

In this case, they use for searching information across multiple systems as a substitute for searching manually. Example of the document; auto-parts/tool/instrument manual, etc.
Q&A
Q&A
How do you add meaning to data as a tag?

Common dictionary which will be provided as a standard, absorb general fluctuation of description.
We provide tools for each client's technical terminology dictionary.

Do you provide as a cloud platform?

Yes, we do.

Do you have a standard function screen?

We provide an outline for the screen as normal plan. It will be customized by each client.

Is it possible to perform data linkage with existing system?

Yes, we will consider it based on each clients' requirement.

How do you manage relationships between data?

Absorb fluctuation of specific description with original dictionary for each client's requirement.

Data sets such as, Pic/movie are applicable?

Yes, we are able to add meaning to Pic,/Movie data format as a tag.
Automatic analysis of Pic/Movie has not yet provided.
Solution

Data to Intelligence

Open Innovation Platform

NTTDATA Corporation
Business Development Promotion Office,
Fourth Financial Sector,