Cleansing 2:Standardizing the datetime format
Sampling values of the data on the database, notice there is a inconsistency with the item Last_Update. This item is a datetime data type, and we could see there were 3 ways the data was expressed in the data.
2020-03-27 22:14:55
2020-02-05T12:13:04
3/22/20 23:45
The first and the Second type is rather similar, but the "T" between the date and the time makes the two different.
This Last_Update column gives how up-to-date the data [numbers of infected, death, and recovered] data from COVID19 is. Inconsistent date forms are a problem, so for this circumstance we have Standardized the date format to YYYY-MM-DD. We can change the Last_Update value, but for this occasion, we added a JSON property Period .
For example, below is the DB data before cleansing.
As below, we will process the data to add the column Period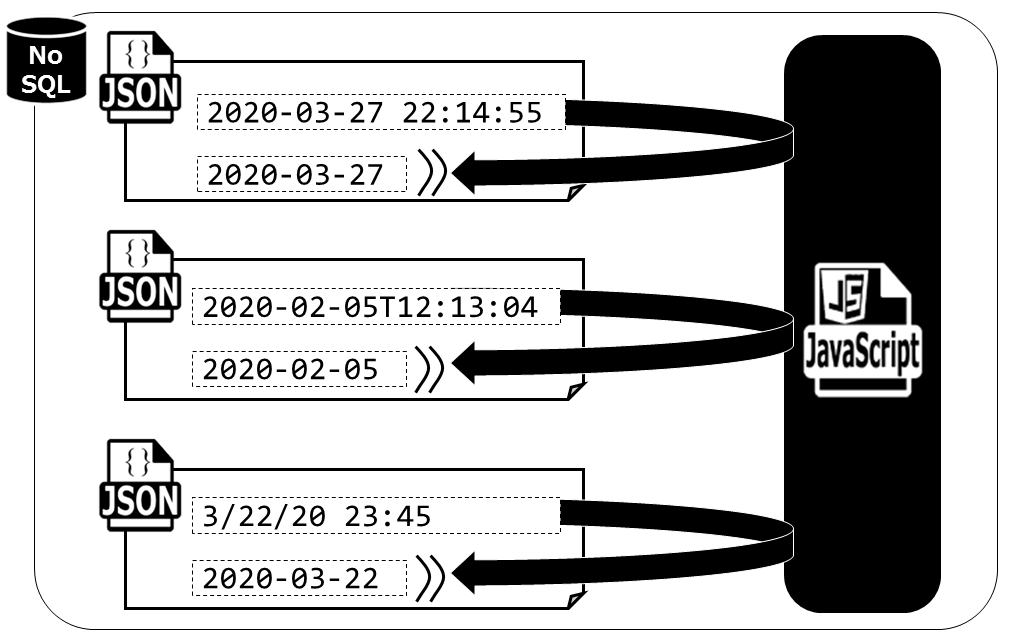 Like the last article, processing the job below will result in the standardized datetime data.