The Google Community Mobility Report
Google Community Mobility Report is data on the "rate of human mobility" compared to pre-Corona. Simply put, it's an indicator of "how many people are out/moving today".
If the number is large, it would mean that a large number of people are out and moving around
However, the figures themselves are not simply the number of visitors or the length of stay, but rather the median change based on "the median of five weeks from January 3 to February 6, 2020, before the COVID-19 epidemic began".
The reference value is set for each day of the week and the percentage change from the reference value of the day is reported daily.
The report covers 131 countries, is reported by region (in Japan, by prefecture).
Reported by the following categories

Retail & recreation
Grocery & pharmacy
Parks
Transit stations
Workplaces
Residential
For example, lets say there is a daily reporting of information in the following level "On Friday, July 24, Osaka in Japan saw a percentage decrease in movements to workplaces compared to the median day of the week for the 5-week period of Jan. 3 to Feb. 6.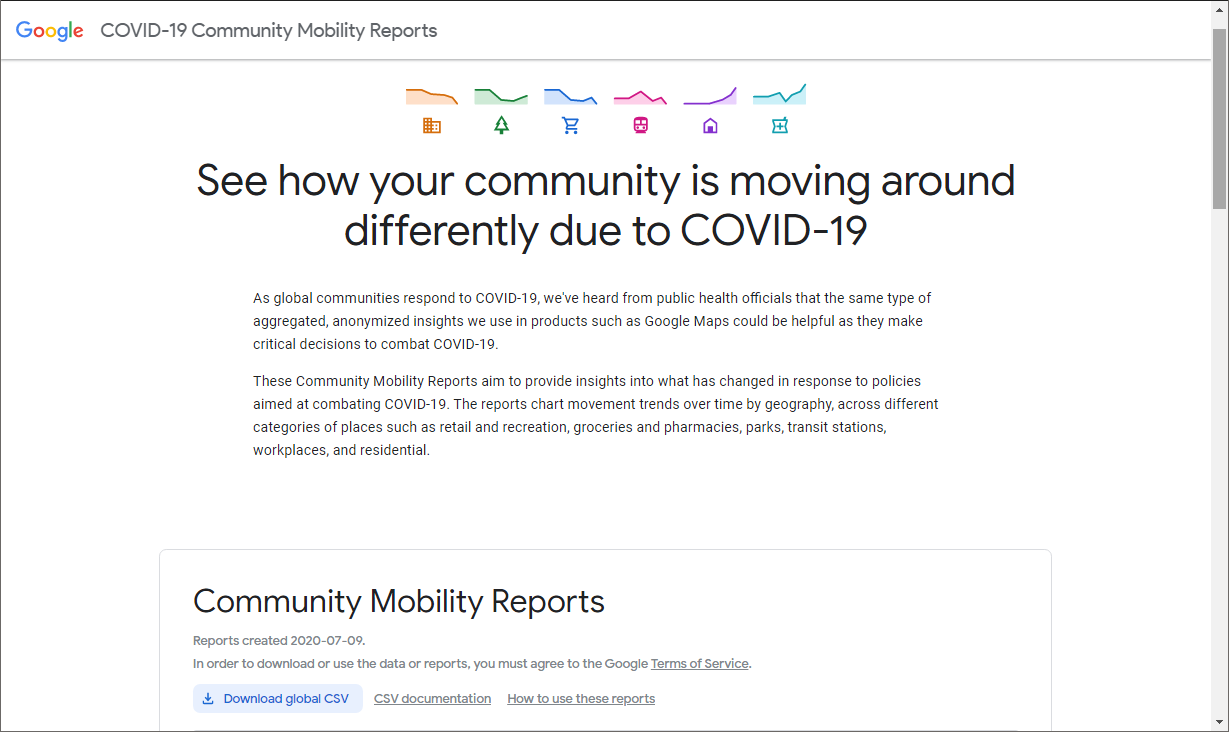 In response to COVID-19, measures such as "keeping a social distance" in Europe and the United States have been taken in Japan to "avoid the Three Cs: Closed-spaces, Crowded-places, and Close-contact-settings". These measures include encouraging people to work from home, requiring people to refrain from leaving the home, and in some countries, placing people on home-stay orders.
Google's Community Mobility Report will help see the extent to which these measures are reducing the movement of people and the results, such as the reductions of COVID-19 infections and deaths as a result of reduced migration.