The "HyperCube" Data model
The "HyperCube" is a type of data model that NTTData is proposing in the NoSQL era. Setting some rules for source data with inconsistencies, and standardizing them to use the NoSQL database's pros the flexibility, and its strength in changes in data.
Creating the HyperCube from AS-IS ingested datasets on NoSQL database will make it possible to analyze across multiple datasets.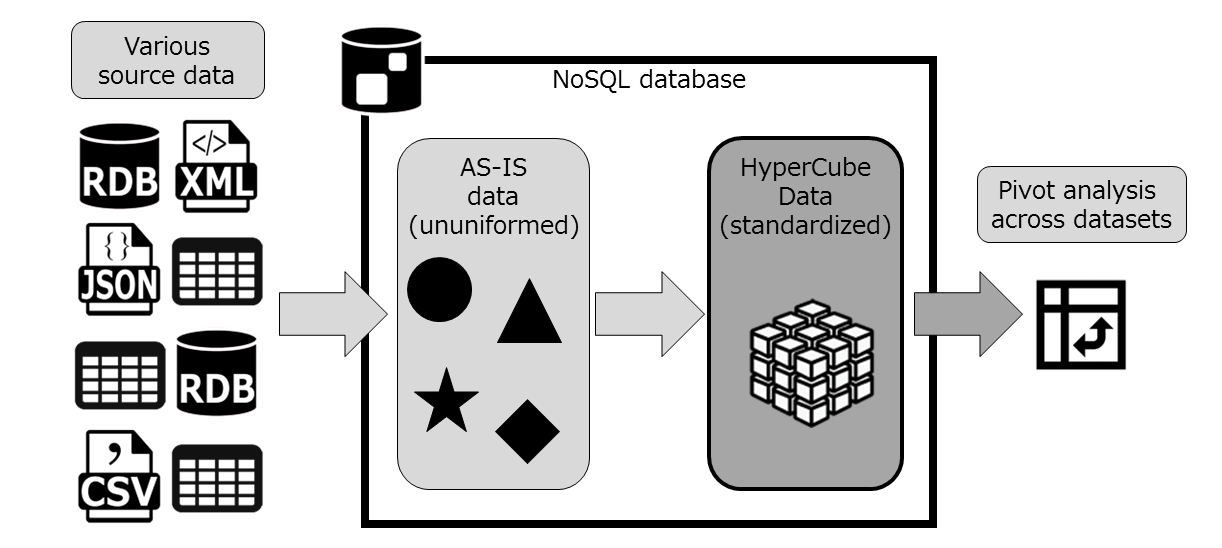 If analyzing only the Johns Hopkins University datasets, there is no need to create the HyperCube model, but as we go further into the series, we will be faced with multiple datasets and Analyzing across many of them. The HyperCube model will be useful in that situation.