The "Easiness" of verifying a hypothesis, is key to Data utilization
Coming of this Digital era, companies are in midst of using not only their traditional data within Data warehouses, but "all sorts of data" to bring new insight to their business, or help companies cut costs. This "all sorts of data" meaning, for example, the log data of customer behavior, public data, texts, image data, and voice data. Analyzing these non-structural datasets is the key leading to new business ideas for the company, and finding tasks that is manually done, but can be automated. "Speed" is important to the information analyzed. Not only is Process speed of computers important, but what's more important is to cut down on the Operation lead time and provide fast "Easiness" of verifying a hypothesis.
For example, If someone were to come up with a new idea to improve efficiency of work. Before going ahead and developing the idea full-scale, it would be best to use fact data and verify the hypothesis so your sure of the results. To accomplish this verification, There might be operations that must be handled by different teams and divisions to get the data you need (which will take time); and once you get the data, it has to be cleansed and formatted to your needs; and finally after you have gone through all the effort asking around for the datasets, and cleaning the data, the results might not be what you have been looking for. This experience can be a big psychological hurdle, and sadly enough, happens on many occasions when working on Data utilization.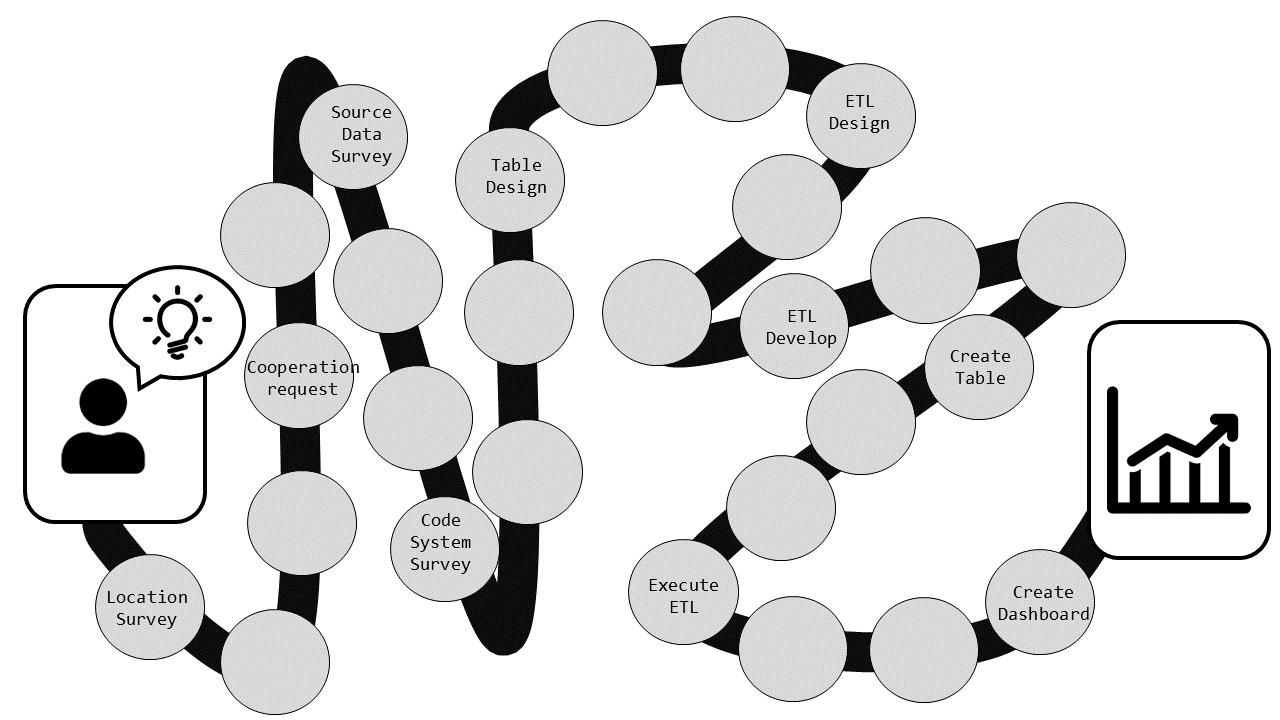 Now why does this happen? Mostly because it takes too much time preparing data before it can actually be used. It is said that when working on Data utilization, Cleaning, and preparing the data(also called data preparation) takes 80~90% of the Analyst's time throughout the whole development process.
This article will introduce an efficient way of data preparation for hypothesis verification using use cases.