What is the Johns Hopkins University Dataset
There are many organizations that provides Covid19 datasets. Within those organizations, Johns Hopkins University is attracting attention with its "COVID-19 Dashboard". This was one of the first source to provide the public with The number of Infected people starting in January, 2020 and, is accessed around 1 billion times a day, cited by media around the world.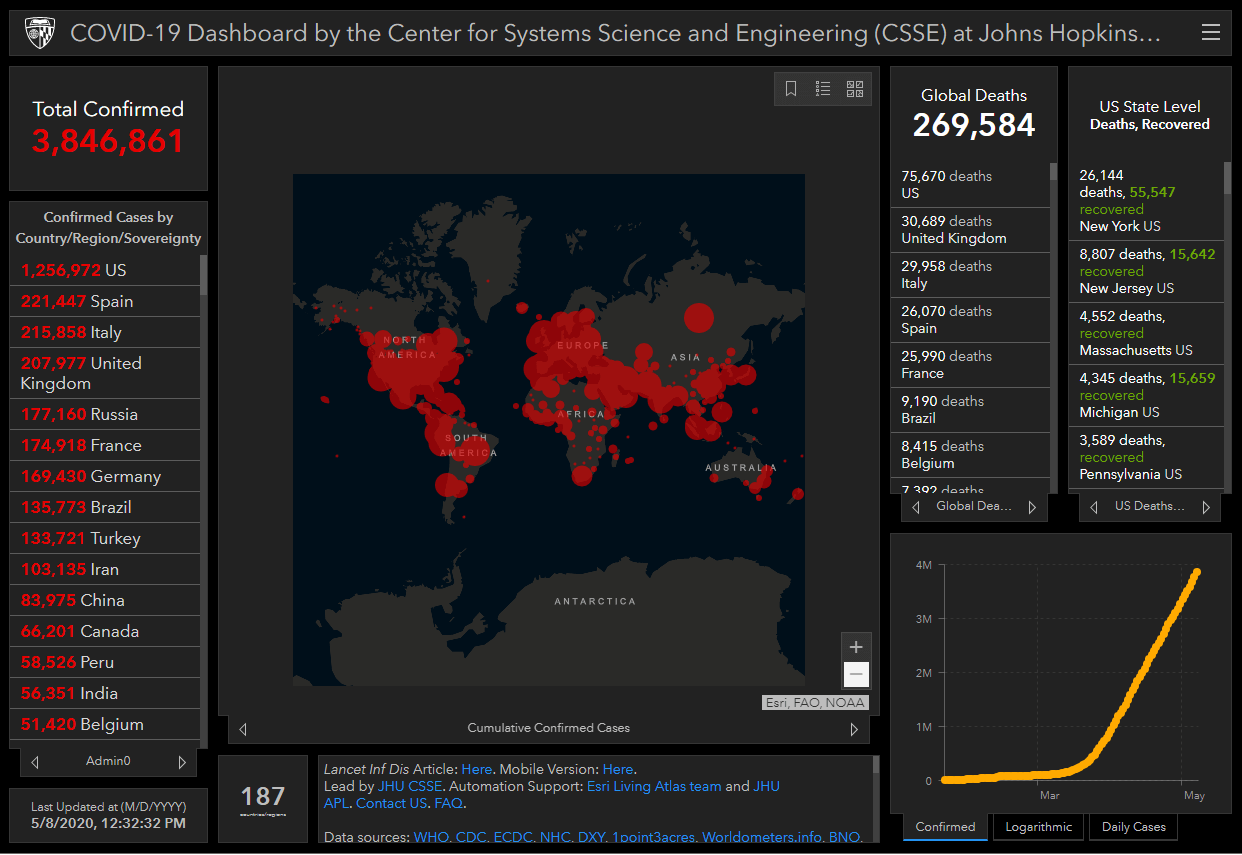 Located in Maryland, U.S, Johns Hopkins University is known to having one of the best Medical schools in the World. The Dashboard above is created, and maintenance by the Center of Systems Science and Engineering (CSSE) of the same University.
The dashboard's datasets are gathered from several sources including the World Health Organization(WHO), and each country's public health centers. The datasets are automatically collected by Web scraping, and updated hourly. The datasets mentioned above can be seen in GitHub.
This article will Utilize the data available above.